Dragonscale; 45 Degree Corner
Article © MAIL User: Cúchulainn
---
I was curious if it were possible to make a
hauberk
, or shirt of some form, from the
Dragonscale
weave
. I did a bit of research on Google and here on M.A.I.L but I could only come up with one pic here on M.A.I.L. somewhere submitted by someone at the following URL:
http://www.mailleartisans.org/gallery/pics/17086dragonscalecircle.jpg
I used that idea to make a strap that connects at the shoulder only I moved one of the pieces to the side opposite it's position in the circle. I haven't finished the sleeve to see how it connects to the body but I theorize it'd work out okay.
Here are some pics: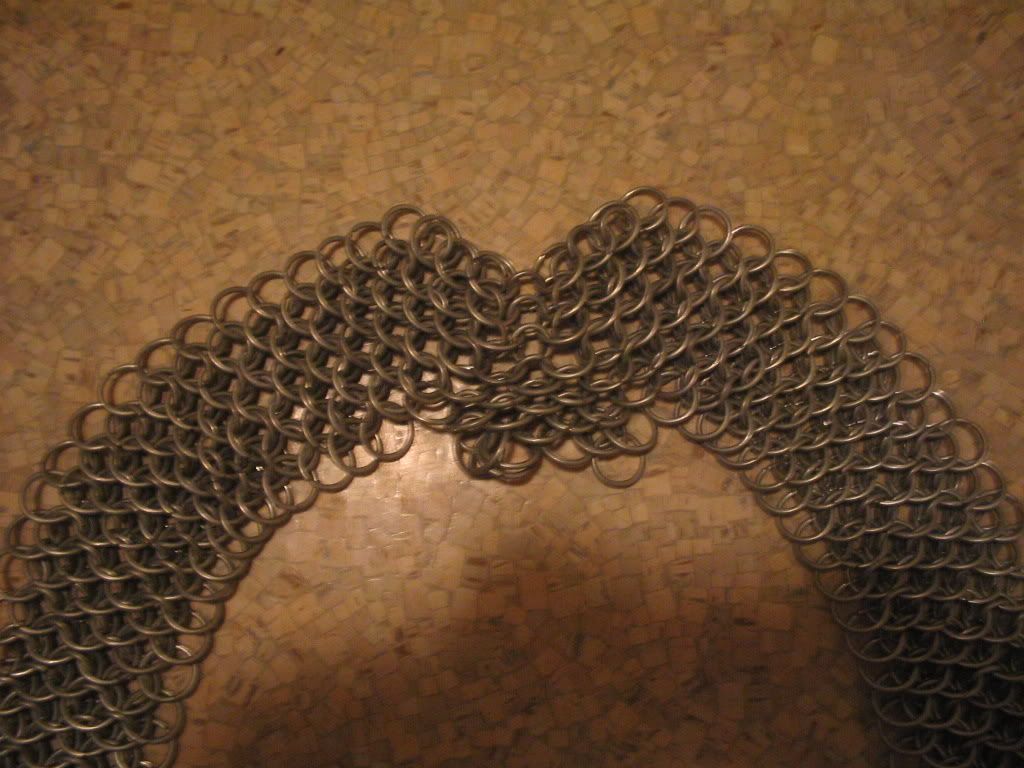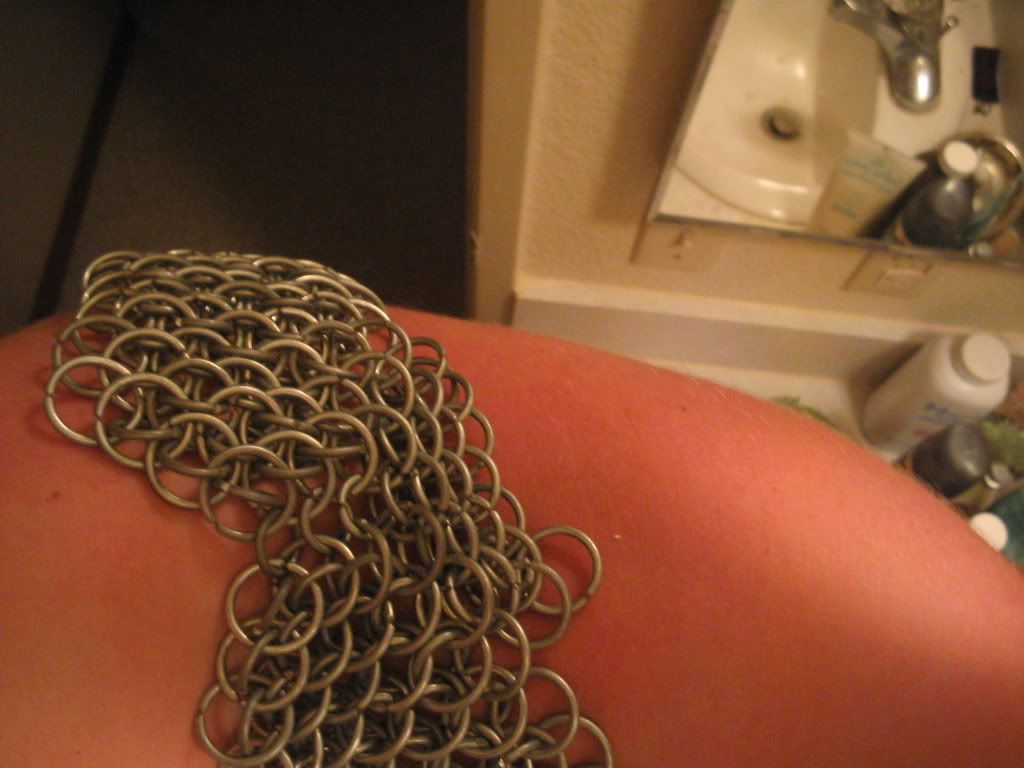 I believe this would work just as well with
King's Dragonscale
.
I also believe it would be wise to double the rings at the 45 degree connection if one were to make a full shirt.
---
Original URL: http://www.mailleartisans.org/articles/articledisplay.php?key=412
---